SunRanger ST - Seasonal Tilt Racking

Manually adjusted tilt is center balanced for easy movement
Our unique adjustable-tilt Solar System allows you to quickly and easily adjust your panels manually to ensure your system is producing the maximum amount of energy. The manually adjusted tilt is center balanced making for effortless movement with each changing season.
Compared to common fixed-panel systems, our system captures up to 15% more energy year-round with its four-season adjustments. During winter months, when solar systems most commonly produce little-to-no energy, our SunRanger System can be tilted to help snow shed faster.

Four Season Adjustment increases energy production
FIXED GROUND-MOUNT SYSTEM
SunRanger FX – Fixed Ground Mount Racking
Azgard Solar is one of the only solar racking companies that can design and engineer a foundation and racking system to fully maximize the efficiency for your solar project. By integrating the foundation and racking in one step we can provide you with the most cost effective foundation and racking design for your solar project.
Our helical screw pile and concrete expertise separates us from other racking
companies and gives you the completive advantage in you solar project.
Azgard Solar can provide standard fixed racking for your solar project or if your solar project has some unique requirements we can custom design features specific to your project's needs.
The Perfect Solution for Solar Projects between 200kW - 20MW
32 to 40 modules per racking unit

​Fast, simple installation process

​Manufactured in Canada

​Galvanized steel construction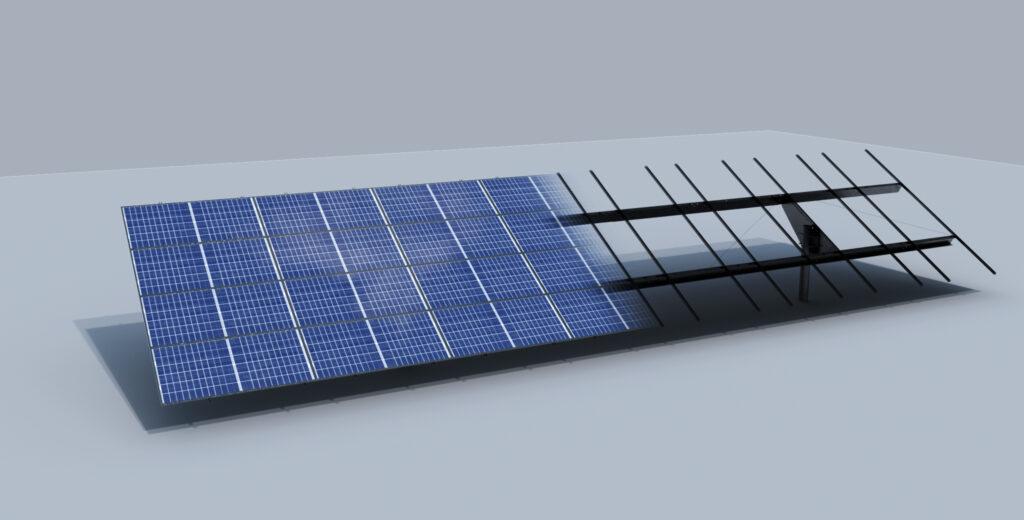 High wind and snow load capacity

​Certified for bonding to UL2703

​Compatible to various foundation types

​Choice of fixed angle; 20 – 50 degrees
Introducing Our New Single-Axis Solar Tracker
Azgard Solar is thrilled to announce the launch of our single-axis solar tracking system – a cutting-edge east/west facing solar solution that dynamically tracks the sun's movement throughout the day. Through consistent minute adjustments, the modules follow the sun's path to maximize the system's energy output, delivering up to 30% more efficiency when compared to traditional fixed systems. 
Proudly designed in-house and manufactured in Alberta, this system is built to withstand the toughest weather conditions while providing sustainable power for commercial and large-scale operations.
Interested in procuring our innovative sun-seeking racking system? Reach out to our sales team today!
The Solution Designed for Commercial-Scale Solar Production
The Solution Designed for Commercial-Scale Solar Production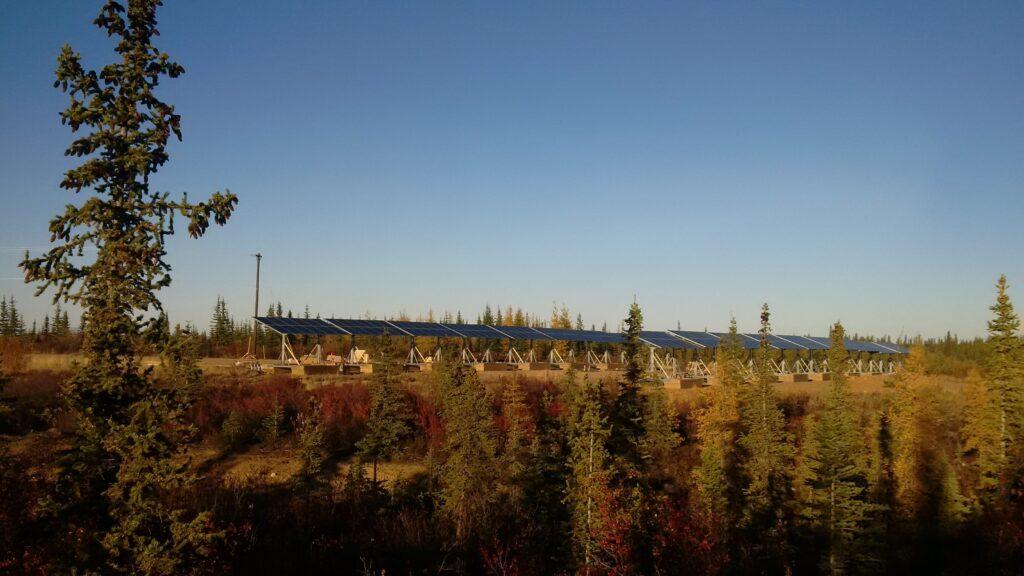 G54kW of Solar Generation

​Located in Colville Lake, Northwest Territories

Designed and built by Azgard Corporation for Northwest Territories Power

​Completed in 2014.