RESIDENTIAL SOLAR POWER | CLEAN ENERGY FOR YOUR HOME
In Canada, and around the world, generating electricity through solar is becoming increasingly more popular. This is due to a few very good reasons! The cost of PV modules has dropped more than tenfold in the past decade, making solar panels highly cost-effective in offsetting the price of your electricity. The importance of reducing one's carbon footprint has also risen dramatically in recent years with climate change being at the forefront of many Canadian's concerns. Installing a solar PV system for your home enables you to generate free power any time the sun is shining for many years to come with our system's 30-year production-life guarantee.
Ground-mount and roof-top options available to power your home
4 Benefits of Choosing Solar For Your Home Energy Needs
1. Reduce Your Energy Bill
A 5-7kW solar system is typically enough to cover the electricity needs of a standard family-home. By switching to solar energy to power your home, you cut out the need to source power from the grid and can significantly reduce your electricity bills!
2. Earn Tax Credits & Receive Rebates
There are many incentives and rebates ongoing for residential homes throughout Canada. The Greener Homes Grant being one of the most prominent and beneficial for homeowners producing their power through solar. Check out

Solacity

for an updated list of all current solar rebates and incentives in Canada.
3. Start Saving As Soon As You Turn on Your System

A solar system for your home can be installed in as little as 1 day and can start producing power, and saving you money, as soon as it is turned on. With Azgard's 30-year production-life guarantee, you can also be confident in the long-term savings and benefits of switching to solar.
4. Reduce Your Carbon Footprint & Help the Environment
Solar systems derive clean energy directly from the sun. Through installing a solar system, you can reduce your greenhouse gas emissions and carbon footprint by limiting dependency on traditional, harmful fossil fuels.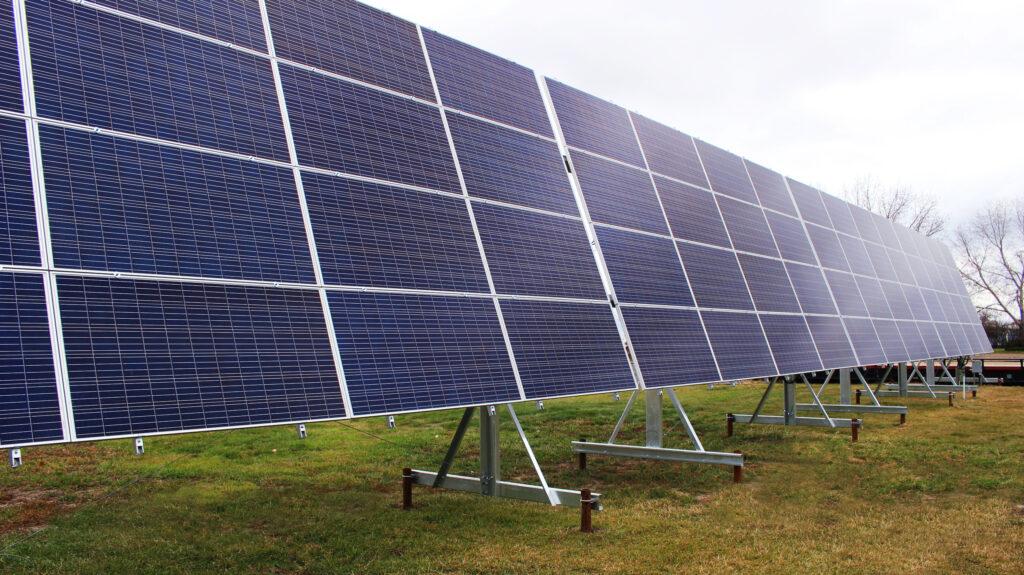 Seamless Installations; Lifetime Support & System Monitoring
Azgard Solar offers seamless installation options including, a full solar system installation, contractor-directed installation and self-installation package. We handle everything involved with your solar project; we design a system customized to meet your electricity needs and can even assist you in applying for any solar grants or incentives that you may be eligible for. We proudly provide full lifetime support and system monitoring, so you are never left in the dark when it comes to your solar system!
Canada Greener Homes is offering a grant and loan program, available through the Canadian government for eligible residents. Under this initiative, participants can receive a grant of up to $5,600 to cover the costs of installing energy-efficient retrofits for their homes.
Additionally, eligible applicants can apply for an interest-free loan up to $40,000, repaid on a 10-year term, to help complete these major home retrofits. Our customers receive complimentary assistance through the application processes to ensure receiving your funds is as simple as possible!
ON YOUR SOLAR
POWER SYSTEM
Contact us today for more details on this rebate program
Saving Energy Saves You Money
Keep your electricity bills low, while supporting Canada's environmental objectives. Install an energy-saving solar power system to your home, and save even more money with our self-installation package.
The Canada Greener Homes initiatives will help you:
Reduce your electricity bills now and in the future
Reduce the amount of carbon tax you pay
Produce your own electricity
Control your costs
Enable you to install solar now, so you can start saving on your utility bills right away!
Renewable Energy—Install photovoltaic solar panels to convert sunlight energy into electricity
Install solar panels—photovoltaic (PV) system 1.0kW
Payback In Under 5 Years!
A typical family-home will require a solar system size of about 5-7kW to meet the electricity needs. Based on this, your payback for the purchase and installation of a new solar PV system could be less than 5 years. This is a great investment!